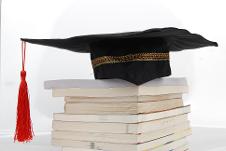 UOL Management Accounting (MA) Tuition (AC2097)

UOL Management Accountng tuition by experienced full-time lady MA tutor at Woodlands, Admiralty MRT. 25 years of experience in teaching Accounting. Good track records with students scoring Distinction in 2018 and 2016 for UOL MA exam.
Difficult Management Accounting concepts made easy.
Formats and notes given free.
Exam-oriented and focus.
Step by step guide to complete UOL MA exam papers
Practise past year UOL exam papers to prepare you for prelims and UOL exams
Identify exam trends and likely questions for this year exam
Topics covered:
Strategic Management Accounting
Cost behaviour
Cost Volume Profit analysis (Break-even analysis)
Traditional Job Costing
Absorption and Marginal Costing
Activity Based Costing (ABC)
Process Costing
Relevant Costing: Decision Making
Decision under scarce resources and linear programming
Strategic Budgeting
Variance Analysis
Performance measurement
Transfer Pricing
Life cycle Costing, Target Costing, JIT, Quality costing
Balanced Scorecard
If you need help in your UOL MA, call Janice now at 9296-2216. Limited places available…
UOL POA tuition , UOL FR tuition, NTU, SMU, RMIT, SIM Diploma, POLY Accounting, LCCI, A levels POA, O levels POA, N levels POA also available……