A+ UOL POA Tuition prepares you for success !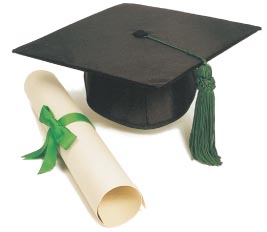 Effective & affordable UOL POA (Principles of Accounting) tuition
(AC 1025)
Ideal for full time students or working adult doing UOL External Degree but has limited time to study
Difficult Financial Accounting and Management Accounting Concepts made easy so that you can understand UOL POA in minutes.
ü Overtake the frustrations of textbook or study guide readings.
ü Step by step guide to completing UOL POA past year exams questions.
ü UOL POA exams techniques and strategy to score well for exams
ü Exam-oriented & Results assured
ü Precious time saved for your other subjects
Vast improvement noted within 1 month of UOL POA tuition. Many ex-students scored Distinction (as high as 87 marks) or 2nd Upper for their UOL POA exams. 100% passing rate. Very experienced teacher with very good track records. Also able to converse fluently in Mandarin.
Topics covered:
Financial Accounting
Preparation of Adjusted Final Accounts (Income Statement, Changes in Equity, Statement of Financial Position)
Cash Flow Statement
Ratio Analysis
Bank Reconciliation Statement
Accounting for Inventories (FIFO, LIFO, Weighted Ave)
Multiple choice questions on all the topics
Management Accounting
Job costing
Decision making / Relevant costing
Budgeting (Cash budget, Operating Budget)
Variance Analysis
Capital Budgeting (NPV, ARR, IRR, Payback period)
Absorption and Marginal Costing Statement


If you have difficulties tackling your UOL POA or think UOL POA is hard, call Janice now at 9296-2216.
Limited UOL POA tuition slots available. Call now before all places are taken.
UOL Managment Accounting (MA) , UOL Financial Reporting (FR), RMIT, UniSIM, SIM Diploma, POLY Accounting, LCCI tuition etc...... also available.
Blk 693 Woodlands Ave 6 S(733693) | 92962216